April 6th, 2008 at 8:23 pm by
Sean
- Filed in
Camera Specs
+
Technology
I figured it would be good to post about what type of camera I use to take my pictures, so as my post title says, I currently use a Sony Digital Camera – Model DSC-H1.
I've used all sorts of digital cameras over the years but this by far my favorite: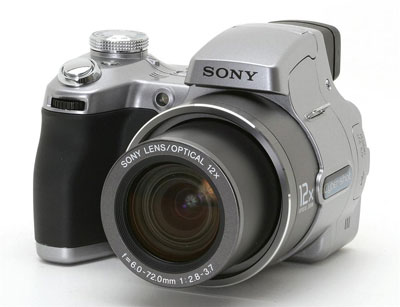 It's a really nice camera and I love the standard features that are built into the camera.
For starters, it has 5.1 Megapixels, a 12 X Optical Zoom which is super nice. No need to swap out lenses with this camera. I do however use a variety of lens filters.
The Sony DSC-H1 also has a really nice LCD Size of 2.5 inches.
It's also fairly light weight as well coming in at 1.3 lbs which isn't bad for a camera of this caliber. Having a light camera is nice, especially if you go out on photo adventures on foot.
This Sony digital camera is an older model. It came out in June 2005, so it's really not that old and the best part, it takes amazing pictures as you will see in upcoming posts.